---
&nbsp
In this year we decided to neuter Fred. All our cats are OK, they live in our house or in other perfect famillies.
&nbsp
In this year there had Smokie and Fred kitten (Litter I), then our youngiest Carrie and Alec (Litter J), Daily and Alec (Litter K). All our offspring have lovely famillies.
&nbsp
Didi Fluffy Hearts - PKDef a PK - normal.
&nbsp
Our litter G has their new owner, super and nice people.
&nbsp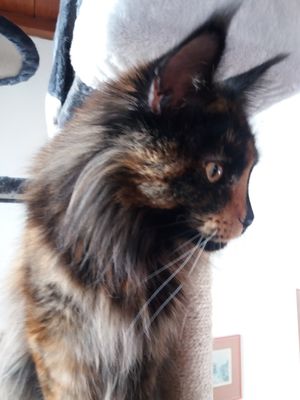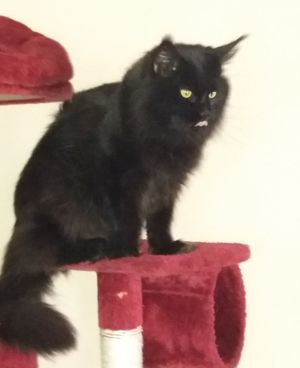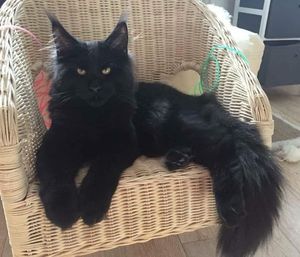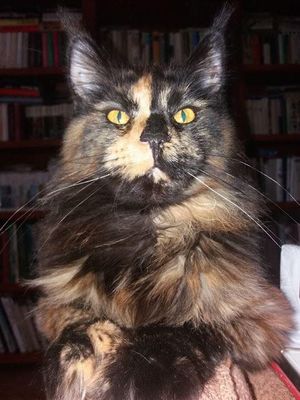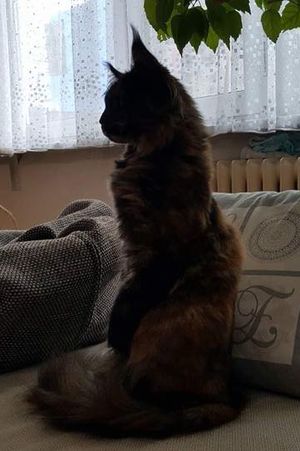 &nbsp
Excelent kitten, much fun with them, satisfied new famillies and very happy kitten in their new homes. Our offspring Amálka is the mother of the litter C and our offspring Alec is the father of the litter E. We are proud breeders.
&nbsp
Kitten from litter E are very activ and funny.
&nbsp
&nbsp
All news and photos we put on facebook - facebook.com/fluffyhearts.cz/.
&nbsp
Big thing happened. We celebrated a New year with arrival of 7 small mouses - the mother is Amálka Fuzzy Hearts and father Fred Magnetcoon K Red Gigant.
&nbsp
We have a new familly member - White Rocks Black Velvet.
&nbsp
&nbsp
We have the results of HCM by all cats. Magnetcoon U´Red Qween, Magnetcoon R´Black Diament, Magnetcoon G´Black Smoke are N/N, Magnetcoon K´Red Gigant is negativ. There will follow the sono of the heart.
&nbsp
We visited the exhibitions in Most will our two new cats. Fred (Magnetcoon K´Red Gigant) is the winner of the prize of the sponsor. Alexandra (Magnetcoon R´Black Diament) was presented in BIS. Tobias received CACIB.
&nbsp
The sono showed, Nessie will have babies.
&nbsp
Today Tobias visited a cardiology. Not only HCM is negative, but also other heart´s deseases.
&nbsp
We took Amálka to the exhibition in Lysá and she received very nice judges report with the results Exc.1 in the class of the kitten.
&nbsp
Asterix is in the new home friend also with the dog.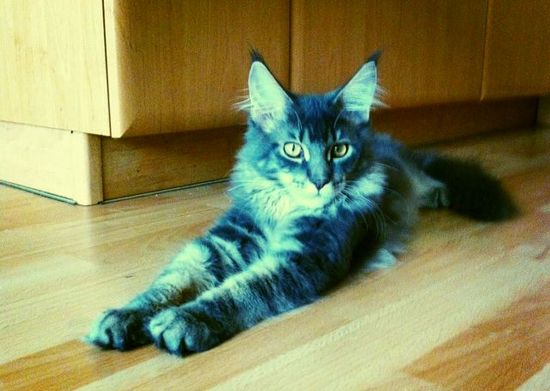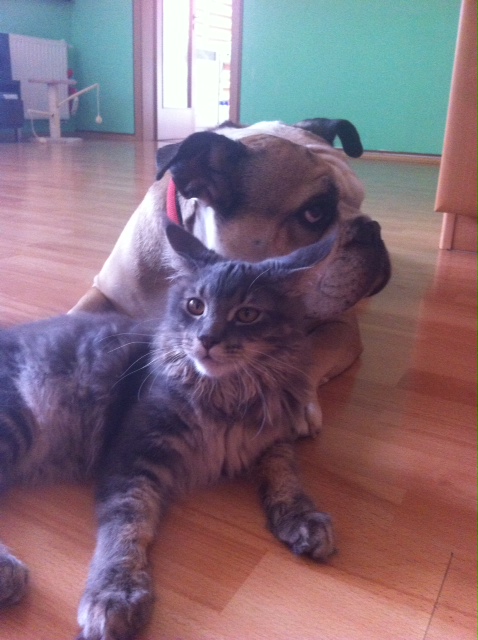 &nbsp
Alec is very well, he is following the new familly each moment of his life.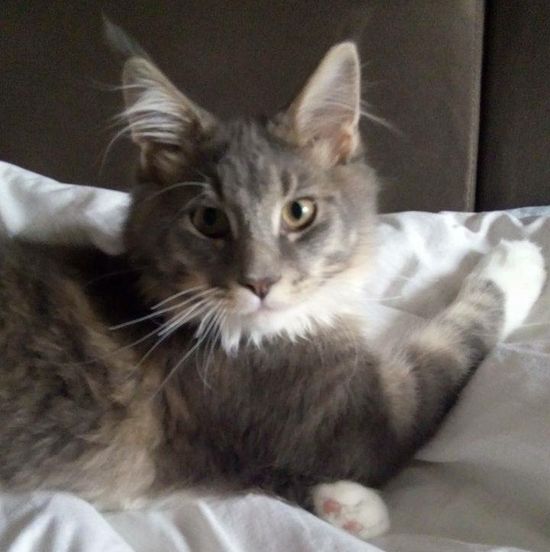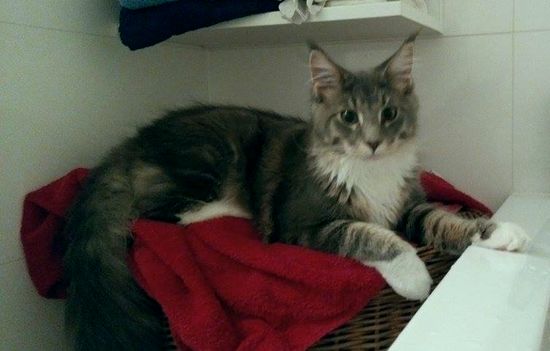 &nbsp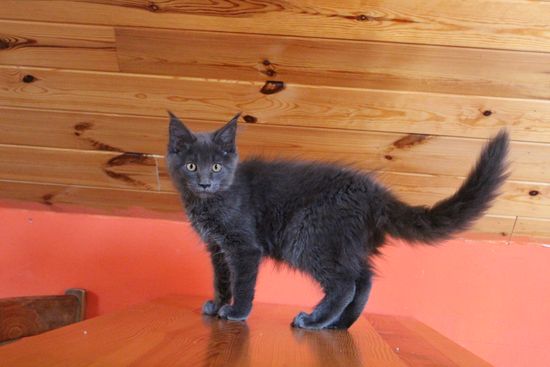 &nbsp
Our first darling - Alec - is now in a new familly and he is very fine there. He is very lovely and cuddly.
&nbsp
We have nice kitten from tested breeding to offfer
&nbsp
The kitten are wunderfull and lovely. They are nice like theirs parents, big and with exhibition´s premises. We have one blue girl and two copies of Tobias - males. They will be available about 20.8.2015.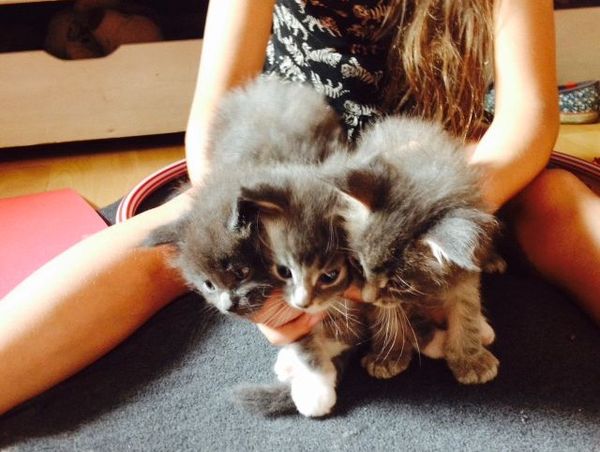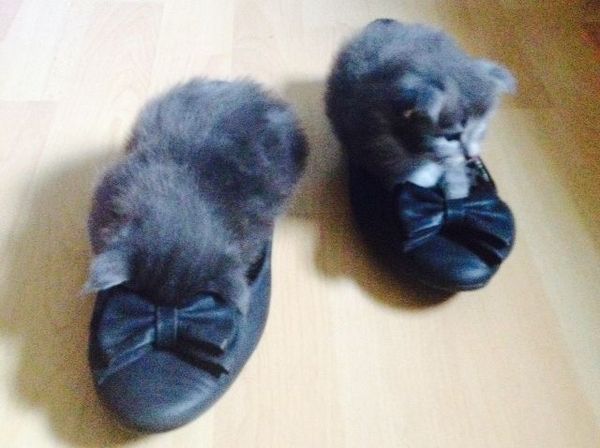 &nbsp
Tobias received the title CACIB and we work on the title International Champion. It is a pitty he did not received the title the first day due to the oily tail.
&nbsp
The father is the Champion Tobias and the great mother is our Nessie. All three kitten have the same weight - 107g and are grey, or grey with white. We have 2 males and 1 female.
&nbsp
Tobias has completed the condition for the titel of CHampion!!!!
&nbsp
We had a very big succes in the exhibition in Most. Tobias received CAC and nomination to the BIS from very famous judge Eric Reijers. He has so nice judge´s report:))
&nbsp
So, Nessie was not with us in Most, because she will have babies. The kitten should be born about 20.5. and the vet saw at the sono three kittens.
&nbsp
On 13.12.2014 received Nessie CAC. Tobias has also very nice judges report and received on 13.12. and 14.12. Exc.2.
&nbsp
Tobias received Ex.3 and in the jugde report there is written, he is a sweet boy, very nice set ears, beautiful eyes, very well built, he could have more dominant marking. Nessie lost with a cat, that was one year older, she received Ex.2, in the judge report there is written, she could have more silky teaxture, but very well built, nice girl.
&nbsp
Today the results of HCM arrived. Nessie is N/N and Tobbi negative.
&nbsp
Today we recieved the results from testing of Nessie and Tobi - FeLV and FIV - both negative. We are still waiting for the results of HCM by Tobi.
&nbsp
We have built for our cats a new space for run and play outside our home. There is a tunnel conecting the house and outside´s place and a lot of space for playing.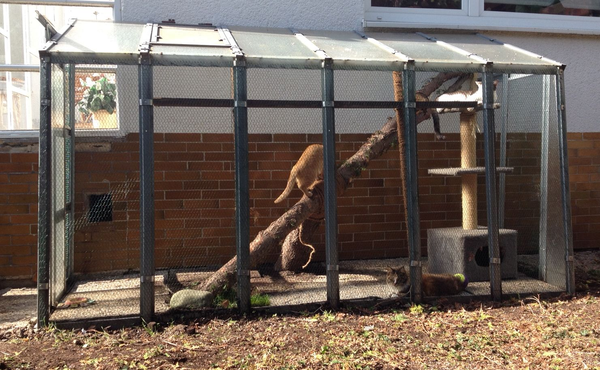 &nbsp
Nessie was awarded Ex.1, BIS nomination
&nbsp
Today we brought at home a wonderful cat-male from Germany.
&nbsp
Our breeding kennel is registred in the Czech association for cat´s breeder under the N. 6614.
&nbsp
Today we arrived home with our dream - main coon cat Nessie.
&nbsp
About
We are a small breeding kennel from Czech Republic, founded in 2014. Prior to that had been proud owners of numerous cats that we had found wondering around the streets.
We have a lot of experience with breeding especially since we have own cattery of berger de dogs. We have been very successful at many of the international and national exhibitions. However, the character and comfort of our animals is of the greatest value to us. They have always been and will be part of our family and have a strong bond with all member of our family including children and other animals.