Tobias Pedigree Exibitions Photogallery
---
On April 13, 2014 in Pritzwalk Tobias vom Wüsten Feld was born in Germany. He comes from the breed, which monitors a standard Maine Coon cats, ensures a great selection of parents and most importantly - dedicated to cats on 100%.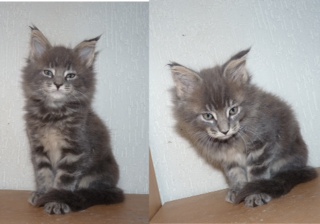 We went for him on July 15, 2014. We met nice people who gave us a number of boards and took a tremendously cat, which is a real rascal, how the boy should be. Incredibly curious, addicted to human society, loving other cats from the first moment and constantly playing with children. Where do we come with him, he attracts attention with his beauty and amazing character.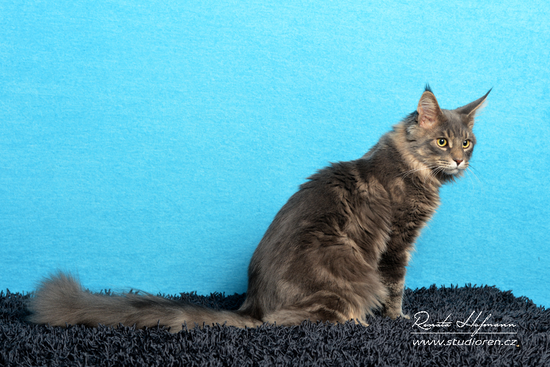 About
We are a small breeding kennel from Czech Republic, founded in 2014. Prior to that had been proud owners of numerous cats that we had found wondering around the streets.
We have a lot of experience with breeding especially since we have own cattery of berger de dogs. We have been very successful at many of the international and national exhibitions. However, the character and comfort of our animals is of the greatest value to us. They have always been and will be part of our family and have a strong bond with all member of our family including children and other animals.